Quality Assurance
Brimtronics Inc. aims to establish a long-term relationship with our customers. To be able to achieve this goal, we implemented a Quality Assurance System.
This system corresponds on the requirements of ISO9001:2015 and  is effective in delivering the best quality products to our valued customers.
 QUALITY ASSURANCE SYSTEM
Most importantly, we stand 100% with our products.
Provides knowledgeable Sales Reps, excellent customer support and above all, the best quality components.
OUR INSPECTION FACILITY
All incoming products are put through a rigorous inventory inspection process before being added to our stock. We pay particular attention to the parts that are moisture sensitive.
We perform thorough inspections to determine product conformity to manufacturers' specifications.
Products that are substandard are rejected and quarantined. We have RMA dept. responsible for tracking returns and also corrective actions taken for bad parts.
COUNTERFEIT PROCEDURES
We guarantee customer satisfaction and quality components. Our staff have been trained in Counterfeit Electronic Avoidance, as a result they have expert knowledge in identifying intricate markings, specialized logos and lot numbers identifying the true part. They will investigate through microscope and via an acetone test.
TEST SERVICES
We support 3rd Party independent testing houses offering electrical testing or by X-Ray to verify components authenticity
WAREHOUSING
Our 2000 square foot warehouse is maintained to the highest standards
Computer controlled inventory location and tracking system
PRODUCT PACKAGING AND SHIPPING
Our shipping department has been trained in the most effective and meticulous packing techniques available to insure the integrity of your product.
We pack outbound shipments in moisture controlled, anti-static protective packaging.
When applicable, we preserve original manufacturer sealed packaging.
We deal with reputable suppliers/ or Manufacturers, and respect our customers' date code restrictions.
By only dealing with internally approved vendors and by buying directly from manufacturers or their authorized vendors, we are able to guarantee top quality components. All of our suppliers performance is continually being screened .
All the parts that we ship which are new original includes our Certificate of Conformance with full traceability.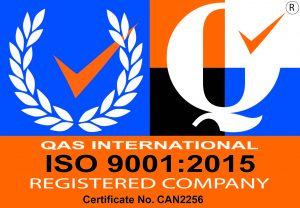 "Brimtronics is ISO9001:2015 certified company."